Sometimes I Talk, Sometimes I Sign
Algunas Veces Hablo, Algunas Veces Uso el Lenguaje Manual
Written by Dr. Anne McIntosh
Translated by Dr. Dawn Hoyt Kidd
Illustrated by Scott Padbury
Sarah Ana is an eight-year old girl who has a hearing mother and a deaf father. Sarah Ana shares what it is like living at her house. Several hallmark aspects of deaf culture are introduced as the book focuses on positive self-esteem. Enjoy reading Sarah Ana's story in English or Spanish. Each colorfully illustrated page highlights two signs from American Sign Language (ASL). Sometimes I Talk, Sometimes I Sign taps into children's visual aptitude while nurturing their healthy curiosity about other languages and cultures.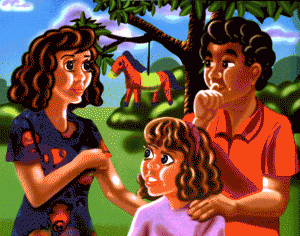 About the Author –
Dr. Anne McIntosh has published journal articles, book chapters, and book reviews in the academic fields of deaf studies and interpersonal communication. A graduate of the University of Montana at Missoula, and the University of Texas at Austin, she teaches at the college level and consults in private practice. As part other sensitivity training curriculum, Dr,. McIntosh facilitates parent-baby sign language seminars with families who want earlier communications with their babies.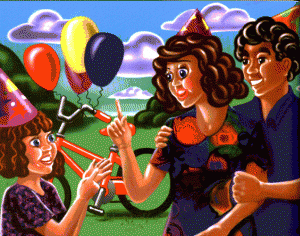 Dr. McIntosh works one-on-one with individual clients and corporations assessing existing communication patterns and guides her clients towards enhancing and clarifying their communications skills to meet parties' needs in the home, workplace, and/or community.