Get The Most Out Of Your Medical Visits –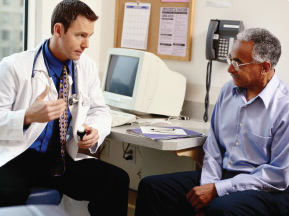 This course is designed to help patients get more out of their medical visits by already having provided medical history, needed copies of lab reports, x-rays, CT scans so that physicians can spend more time one-on-one with the patient and the current medical condition that prompted the appointment in the first place.
Facilitated by Dr. Danielle Rose, MD and/or Dr. Anne McIntosh, PhD, the seminar will draw heavily on current research that examines the relationship between quality of medical care and the structure of the medical interview. Class format includes PowerPoint presentation with small group participation exercises specific to the audience.
Participants in the class will receive a personalized medical notebook upon which they can use to begin tracking their own medical history, beginning at birth and lasting through the adult years.
An excellent course for parents-to-be who are looking for prenatal education courses. Special rates available on bulk orders.