About the Book Authors –
Dr. Anne McIntosh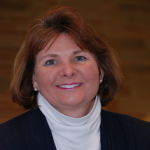 Dr. Anne McIntosh
Education –
BA in Speech Communication – The University of North Carolina at Chapel Hill
MA in Interpersonal Communication – The University of Montana at Missoula
Ph.D in Communication Sciences and Disorders – The University of Texas at Austin
Dr. McIntosh has over twenty five years of university/college teaching experience, including research years that have yielded publications. She is now vested in working with clients one-on-one who have a passion to deepen their connections with others by strengthening their communication skills.
Dr. McIntosh constructs assessments which provide a map of the strengths and weaknesses of current communication patterns to lend a guiding hand towards creating smart, efficient action plans that improve communication climates and relationship satisfaction.
Past and/or current civic involvement and activities:
Solace for the Children (National Board Member, local host family)
North Mecklenburg Civitan (Board Member, President)
Lake Norman SHHH/HLA (President)
NC SHHH (State Board Member/Trustee)
Steve Hodges Foundation (Board Member)
Pine Lake Preparatory Charter School (Board Member, Secretary)
Davidson College (Adjunct)
Central Piedmont Community College (Faculty: Full Professor)
Univ. of Maryland University College (Adjunct: Associate Professor)
Professional memberships:
National Communication Assn. (NCA)
Western States Comm. Assn. (WSCA)
Carolinas Comm. Assn. (CCA)
_________________________________________________________________________________________________
Dr. Danielle Rose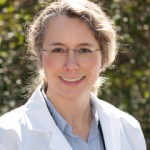 Dr. Danielle Rose
Education –
BA Magna Cum Laude – Salem College
MD – Medical College of Georgia
NMD – Clayton College of Natural Health
Dr. Rose works closely with McIntosh Communication Connection regarding the Healthcare Communication Seminars. She currently practices at Touchstone Pediatrics and the Charlotte Metro Hyperbaric Center in the North Charlotte area. She has been practicing medicine for the past 20 years in hospitals, group practices, and private practice. She is board certified in Pediatrics and has special interest in holistic medicine, hyperbaric medicine, and home care.
Professional Memberships:
American Academy of Pediatrics (AAP)
AAP Section on Complementary and Alternative Medicine