A Montana Love Affair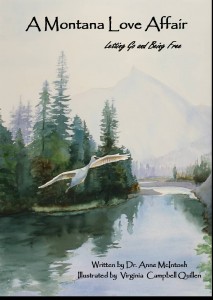 Letting Go and Being Free
Price: $12.95 plus s/h
Written by Dr. Anne McIntosh
Original Art by Campbell Quillen
Relationships are amazing, mysterious, challenging, fulfilling, touching and painful. Scholars who examine relationships have realized that not all relationships can be all things to all people.
This fiction is meant to portray the stages of friendship and love that many people experience. Instead of viewing a relationship as a "failure" just because it does not have the outcome you may have envisioned, the author encourages her readers to think about what they may have learned from the relationship and to take these lessons and experiences with them into future relationships.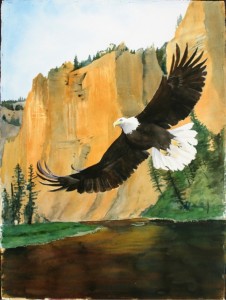 The story is told through the voices of forest animals, who do not fear what is natural, and gives lessons on how to forgive, heal, and grow in relationships. Not until we begin to see our relationships as being a part of a bigger system do we rest in the calm and chaos of partnering with another human being. Ultimately learning that through unconditional love and acceptance in ourselves and our partners, we can have comfort and peace with the mystery, romance, conflict and growth elements of relationships.
The story is wonderfully enhanced by the spectacular original watercolor art by Virginia Campbell Quillen.
About the Author –
Dr. Anne McIntosh has published journal articles,book chapters, and book reviews in the academic fields of deaf studies and inter personal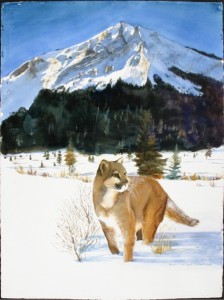 communication. A graduate of the University of Montana at Missoula, and the University of Texas at Austin, she teaches at the college level and consults in private practice. As part of her sensitivity training curriculum, Dr. McIntosh facilitates parent-baby sign language seminars with families who want earlier communications with their babies.